The Magnificent Seven take on the Rest of Europe!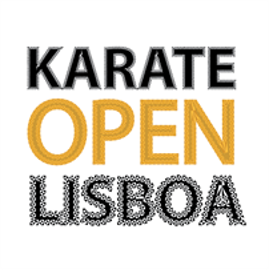 Filip is on the assent as this was his first international final, showing great maturity in his performance at such a high-level event.
The consistency of performance from these young athletes is phenomenal, yet again demonstrating that the selection process which SAKAI/SKE have in place is delivering tangible results.
On Friday evening we sent seven of SAKAI/SKE's young athletes over to Lisbon in Portugal to compete in the end of year event with 974 other hopefuls from across Europe.
Saturday was the first day of the championship which was filled with mixed emotions as we saw our two Cadet athletes Billie Ross and Matthew Pratt both narrowly miss out on podium places finishing up 5th and 7th respectively.
This bittersweet day only served to fire up the "Young Guns" who were to compete on the Sunday and subsequently all five of them made it on to the podium, a magnificent achievement for sure.
The first two on to the podium on the Sunday were Lewis Bryson and Liam Collins in the Male Under 14yrs of age – 45kgs category, both securing BRONZE.
Next up in the Female Under 12yrs of age – 40kgs category, saw "Girl Power" take to the tatami in the shape of Miss Eve Watt and Dundee's Little Pocket Rocket Daisy Hutchison.
After five hard fights Daisy managed to secure herself a BRONZE medal podium spot. Miss Eve the second member of the dynamic duo battled her way to the final to be pipped at the post and on this occasion securing a SILVER.
The final athlete to take to the tatami was Filip Zmudzinski in the Male Under 12yrs – 35kgs category.
Filip was ON FIRE all day, scoring convincingly round after round, unfortunately it was the second weekend on the bounce that this young up and coming athlete had to settle for SILVER losing narrowly in the dying seconds of the final to an Italian 1-0.
Five out of seven athletes reaching the podium [71% conversion rate] and the other two just narrowly missing out on joining the other squad members on the rostrum.
So, if 2018 was anything to go by then 2019 will be a SENSATIONAL YEAR of high-quality performances from the SAKAI/SKE squad!
Here is a flavour of the action, excitement and emotions that the Lisbon International Open produced. We truly hope that you enjoy this video as much as we did experiencing the event live!
It looks like 2019 is going to ROCK!